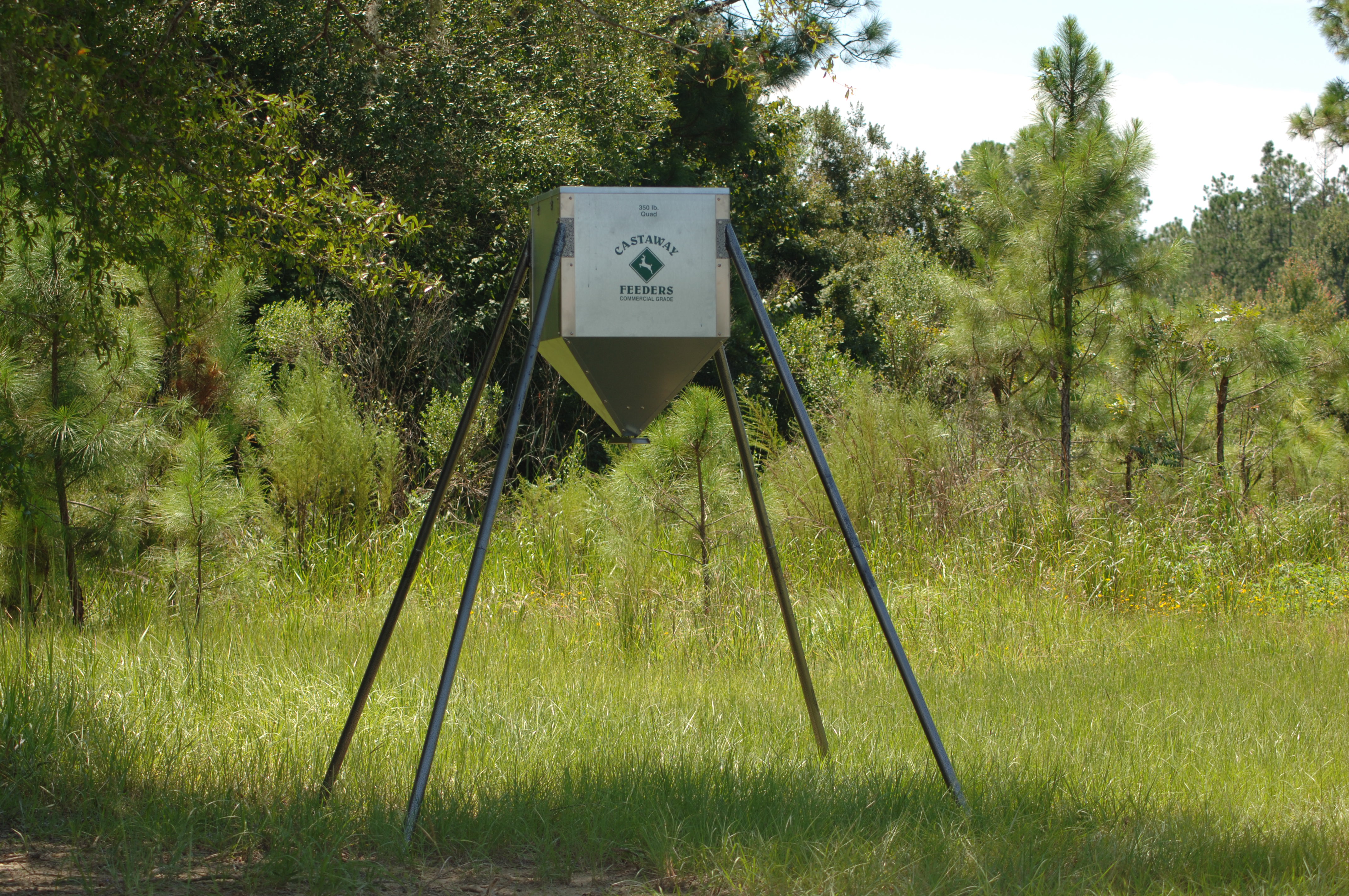 Free Standing Feeder Features
The Free Standing Feeder comes in 350 LB size! 
Created for maximum stability!
Comes with a Premium Grade 12v Rechargeable Battery!
Components are mounted internally to protect from weather conditions
The feeder stands at 7.5 feet tall, making it easy to refill from the back of a pickup! 
Spread your feed up to a 120-foot radius providing more area for more animals to feed.